Instruction for Adults
Learn how to make the ball do what you want it to do.
I teach all skill levels; new golfers, beginning golfers, seniors, business golfers, and the most advanced players. You can become a more consistent player by identifying why your ball goes where it does and what you can do to make a positive difference. I teach all facets of the game, including "special situation" and trouble shots. Improve your skills, lower your scores and increase your enjoyment of the game!
Private Instruction
1 hour - $80.00 with optional V1 Video analysis
1- 40 minute lesson - $50.00
Series of 3 - 40 minute lessons - $140.00
Series of 6 - 40 minute lessons - $275.00
On-course instruction - $100.00 p/h
Semi-Private Instruction
2 adults - $75.00 p/h
3 adults - $90.00 p/h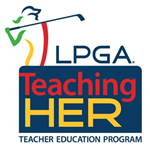 Small Groups and Clinics
For small groups or larger corporate clinics please contact me for more information and availability.

patti4golf@att.net or call (559) 266-3015